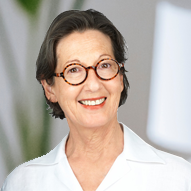 Henriette Alban, ND
Born and raised in Switzerland by health conscious parents, Dr. Henriette Alban, ND grew up using natural ways to achieve and maintain well-being.
Building on this foundation from her youth, Henriette moved to New York City where she studied and received certifications in Shiatsu and Swedish massage therapy, as well as digestive and colon health therapies.
She also became a researcher in vitamins, nutrition and hormone health – all of which was very helpful after she gave birth to a beautiful son whose allergies led to life-threatening asthma.
While watching the ineffectiveness of the medical system in healing her son, she intensified her studies of the holistic field to avert the awful effects of asthma. Founding a group for parents of asthmatic children in NYC, she brought in experts in the field and offered much needed nutritional advice to parents who were challenged by how to take care of their asthmatic children.
Combining her 20 years of studies, Henriette Alban pursued and was awarded a Diploma of Doctor of Naturopathy from the Trinity School of Natural Health in 1997. The same year she opened her private practice in Maryland, with the intent of helping people in the community to eat better and learn how to heal themselves and their families.
Almost immediately she began holding classes, lectures, and workshops. Thus, she brought to reality her desire to be a beneficial presence in the world. Henriette, now in Reading, PA opened her practice Living in Balance in 2004.
As part of Xooma's Advisory Board, Dr. Alban brings years of experience and a variety of modalities to support her work in helping others create positive changes in their health and their lives. This is coupled by a strong sense of quality and integrity in formulations and a desire to assist Xooma in making products as pure and effective as possible.