A Realistic Plan for the Real World
It's no secret. Most direct selling companies will tell you that they have "the best compensation plan ever created." The truth is, they all pay commissions based on your level of effort and the total sales volume you generate through your business. But HOW you get paid for your efforts – that's where the Xooma Prosperity Plan is refreshingly different.
In our Prosperity Plan you won't see unrealistic scenarios and near impossible qualifications. What you will see is a smart, well-thought-out plan that offers you the greatest amount of rewards in the easiest way possible. Simply put, this plan works.
Whether you want to earn a few hundred dollars per week or tens of thousands of dollars per month, you'll discover a very realistic opportunity to accomplish your goals with Xooma. Maybe that's why so many people keep telling us how rewarding it is to be a Xooma Member.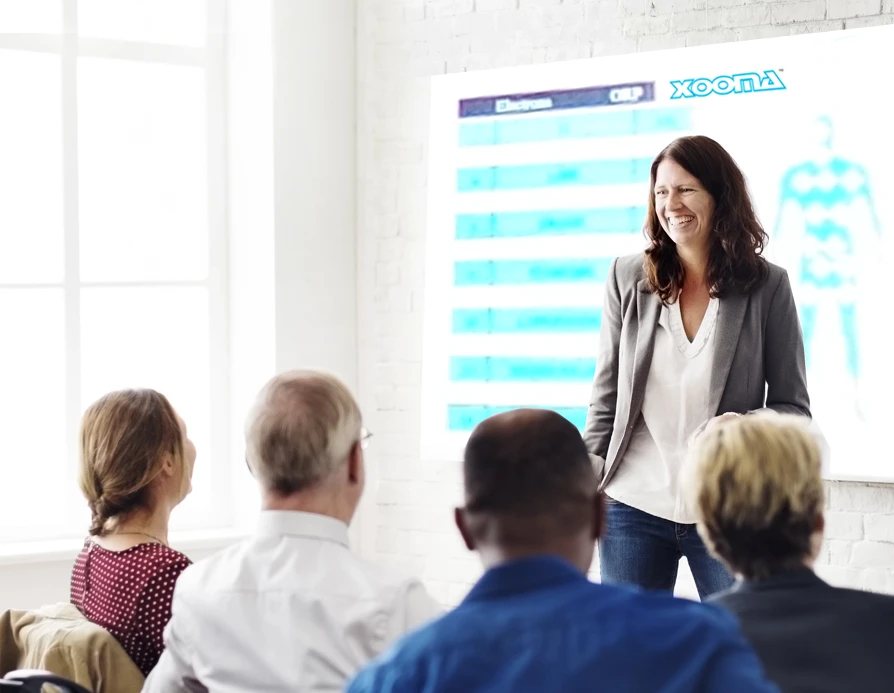 Get Four - Get Free
It's simple. Cutting-edge health and wellness products that really work and a company with a 20-year track record of success – wouldn't you want to tell people about it?
Unlike a frequent buyer discount or store coupon, Xooma Worldwide gives you the ability to refer just four people and earn enough money to get your products FREE each and every month. * There's no retail store loyalty program that would ever offer such value.
* "Get Four - Get Free" (Rapid Rewards) is the foundation and starting point of Xooma Worldwide's Prosperity Plan. Duplicating these three simple steps over and over again will result in a solid part-time income for some and a large-scale business with substantial income for others. Your opportunity and income potential with Xooma is unlimited.
Just Three Steps to Success
It just takes three simple steps to create your success. If you know nothing else about Xooma's prosperity plan – which includes 8 ways to earn income – you could maximize your income potential with this simple three-step approach.
Step one is making the commitment to purchase at least $100 a month for you and your family.
Step two is personally refer four people to becoming new Xooma members.
Step three is teaching those people to duplicate steps one and two.